We understand that our clients make meaningful investments to purchase Surveying Equipment from us. They rightly expect it to be an asset for years and perform to their full potential during their lifetime. We are fully committed to help our customer's in optimizing their investments.
State-of-the-art Service Centre
Surveying instruments are composed of precise optical, electronic and mechanical parts. Due to normal wear as well as seasonal temperature changes these instruments are recommended to be calibrated and serviced at least once a year. Not only does this ensure their accuracy, it also goes a long way in enhancing their life.
Our investments in state-of-the art equipment and our highly skilled manpower ensures that we help our customers maintain their equipment.
Our service center is equipped with a latest and specialized tools such as 4-Tube Collimator system, Oscilloscope, Benchtop Power Supply, EDM Adjusting tools etc.
All our masters by which we regularly check the stability of our Collimators/masters gets regularly calibrated/adjusted at NPL/NABL approved labs or using established ISO procedures.
Services
We provide the following services to our clients:
Service and Calibration for almost all brands like Sokkia, Topcon, Trimble, Leica etc. We can service Total Stations, Theodolites and Auto Levels.
Recertification of GPS/GNSS receivers.
Calibration cum AMCs at very affordable prices. We have specialization in Sokkia/Topcon brands.
Our experts have been trained by OEMs in India and abroad.
4-tube Collimator System
PIE has established a modern calibration facility for Total Stations, Theodolites and Auto levels.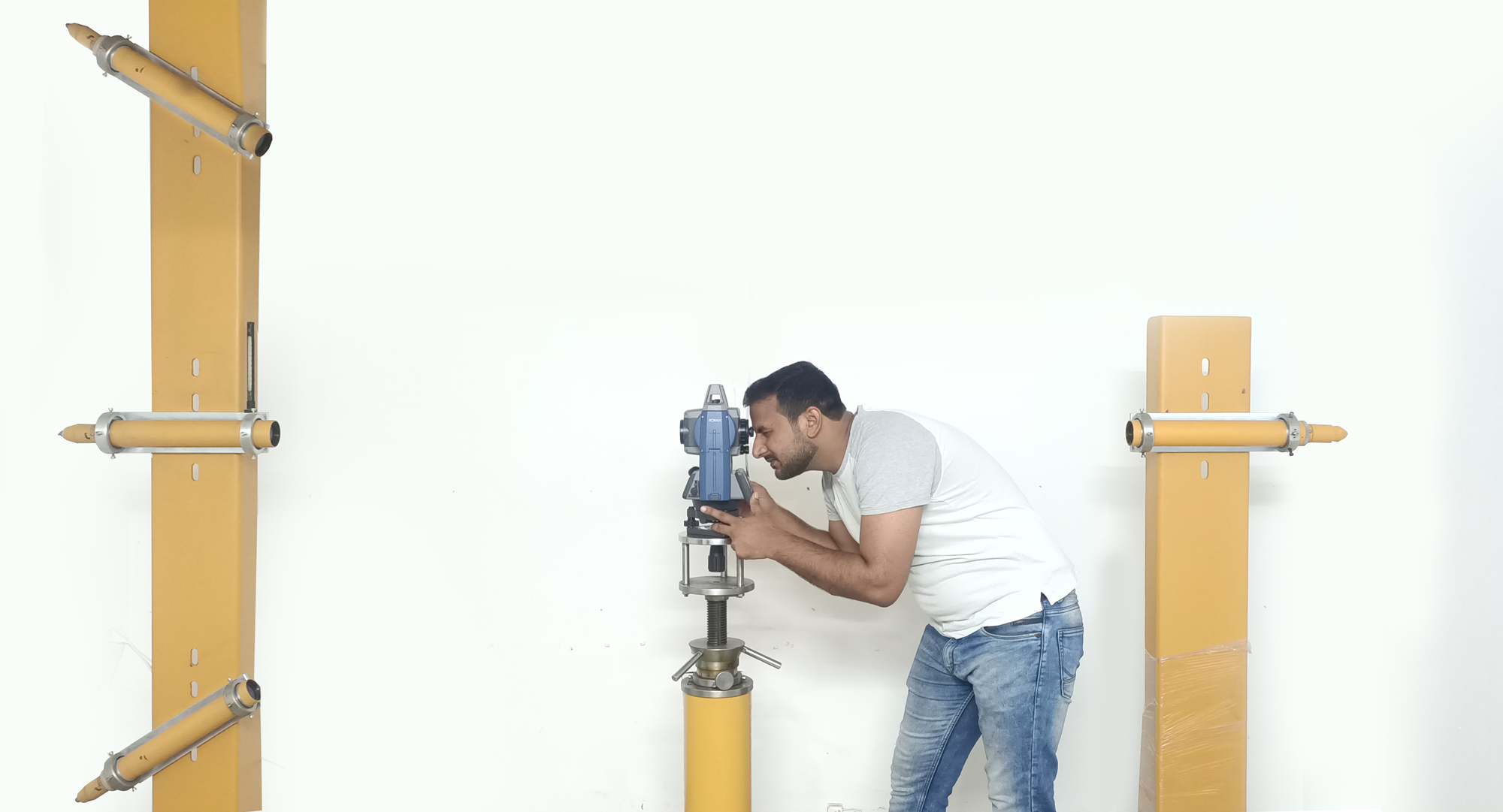 The facility is installed with a 4-tube Collimator System which offers four distinct advantages:
Alignment of both horizontal and vertical reticles is possible. This provides higher accuracy of measurements at site.
Calibration is done almost at infinite distance, which results in accurate and stable calibration.
The collimation procedure complies with JSIMA standards (Japanese Survey Instrument Manufacturers Association).
The instruments are certified for calibration as per JSIMA standards.
JSIMA standards ensure that your high quality instrument continues to perform at its best and your investment is protected.
By using the right tools for calibration, clients can be assured of quality and peace of mind.
24X7 Support
We are possibly the ONLY enterprise of our kind to extend 24X7 support to our customers by way of a dedicated mobile app.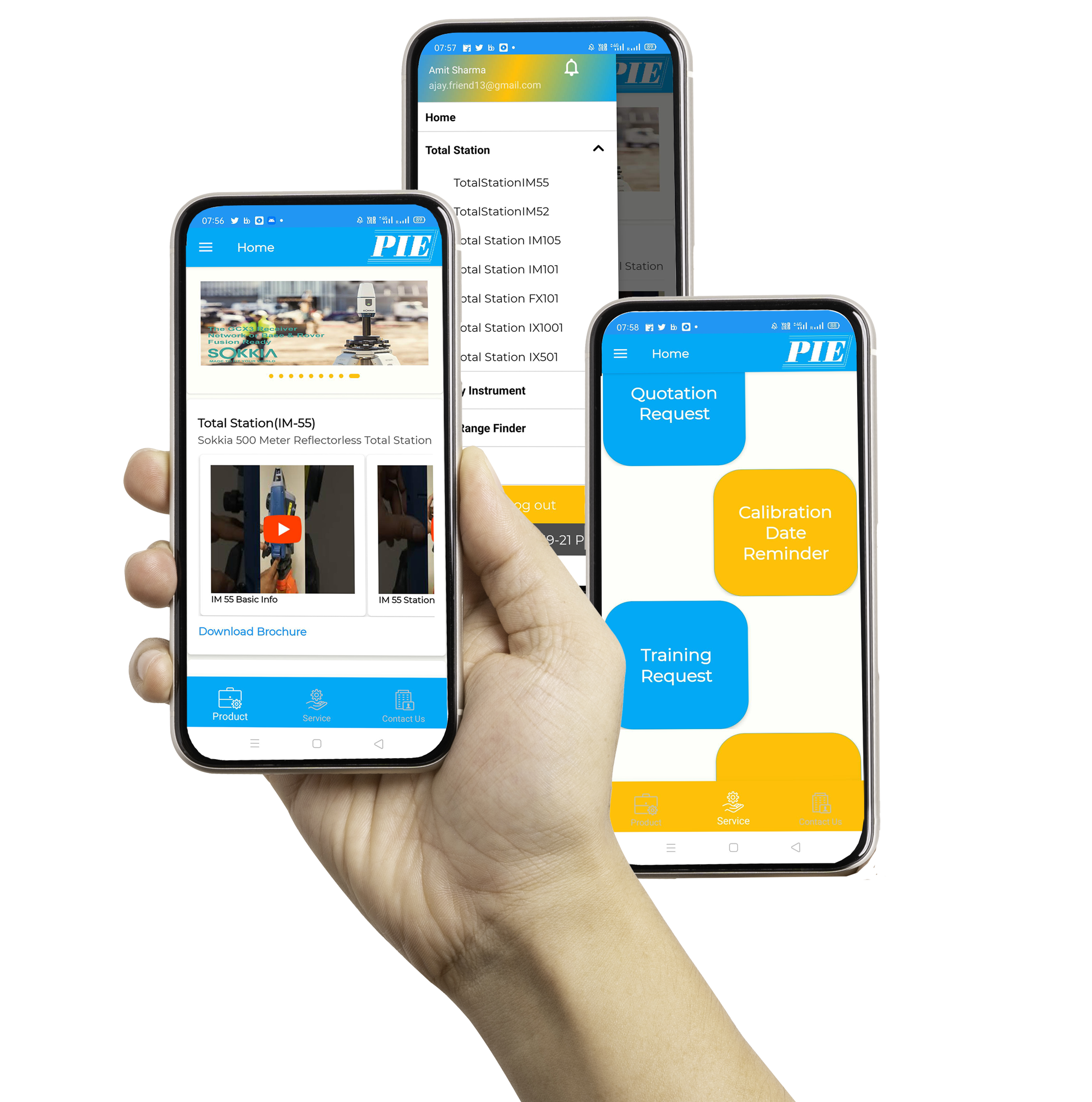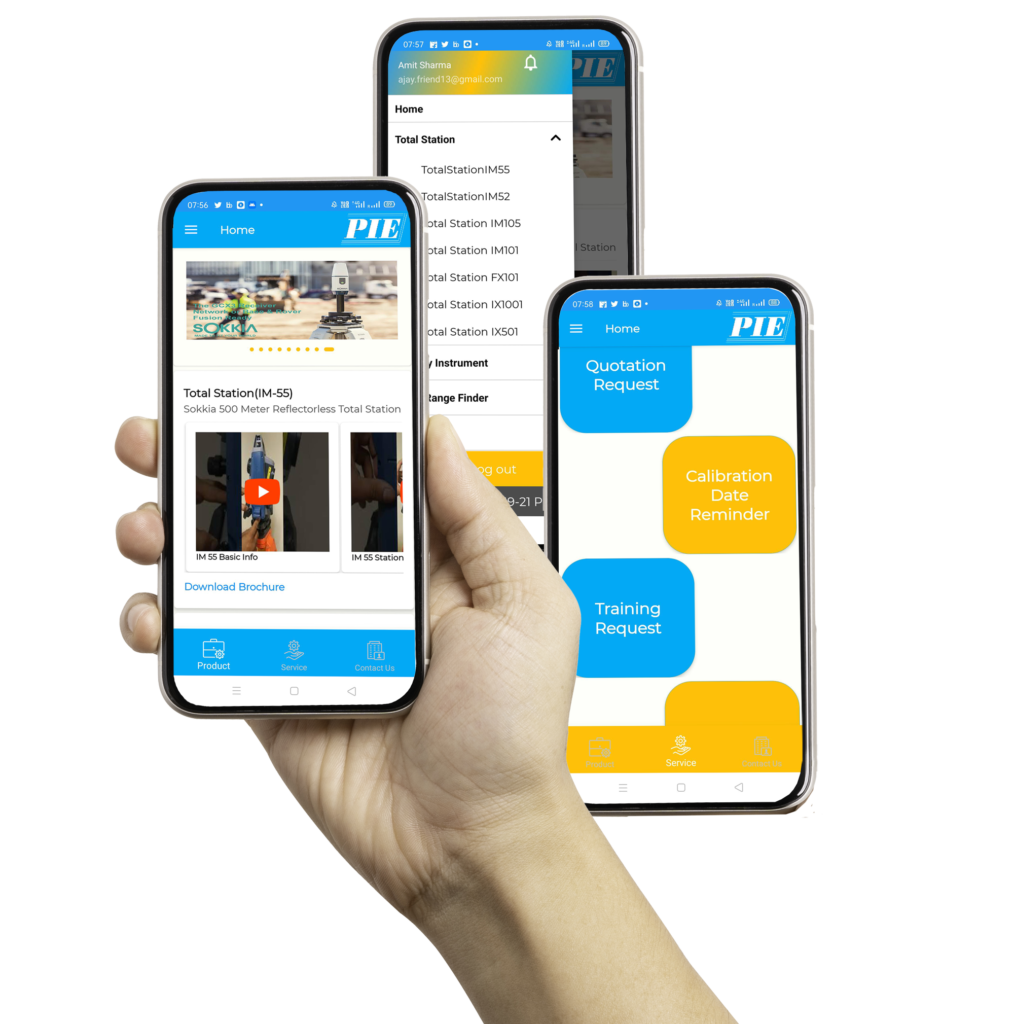 In addition we also provide our customers with detailed and interactive user manuals for our products. This is on-demand and thus customized material can be developed as customer's requirements.
Each member of the PIE family is committed to being a valuable partner to the customer in their pursuits.
We have dedicated service and application engineers offering the customer online as well as offline support.