Gauges For Concrete Sleeper Measurement

'PIE' Make Digital Sleeper measuring gauge Model SMG-1(D), capable of measuring sleeper dimensions.

'PIE' Brand DIGITAL GRADIENT SPIRIT LEVEL Model SLG–1 (D) for checking rail inclination on slab track and also on sleeper mounted rail.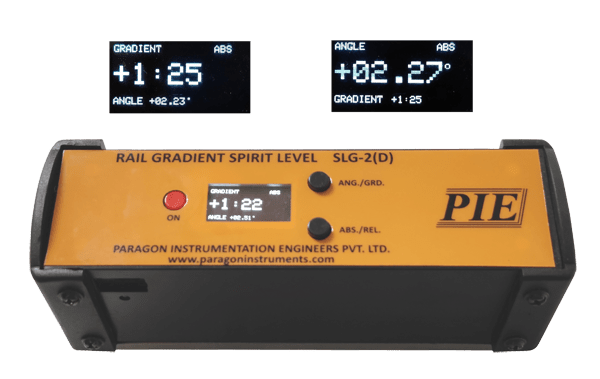 'PIE' Make Gradient Spirit level Model SLG-2 (D) for determining rail seat slope at rail seat of sleeper.