Gauges For Concrete Sleeper Measurement
Gauges For Concrete Sleeper Measurement
The railway track maintenance instruments and equipment – Sleepers are an important component of the Rail Road leveling Equipment as they help to hold the rail in place. Sleepers are manufactured with pre-stressed concrete elements and are known as Pre-Stressed Concrete (PSC) sleepers. Sleepers help in holding rails to correct gauge and alignment, maintaining the load evenly to a wider area, maintaining  elasticity to absorb the blows and vibrations of moving loads, and rectifying the track geometry during its service life. Thus, dimensions of the sleeper and the gradient are important measurements to be followed in smooth functioning and preventing rail accidents. Rail wear gauges should be able to provide accurate measurements.

'PIE' Make Digital Sleeper measuring gauge Model SMG-1(D), capable of measuring sleeper dimensions.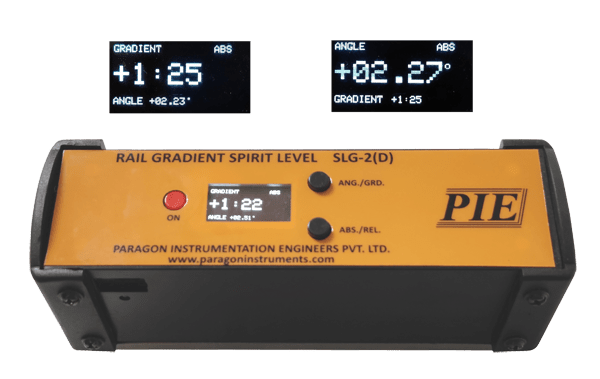 'PIE' Make Gradient Spirit level Model SLG-2 (D) for determining rail seat slope at rail seat of sleeper.